How IELTS Ninja is Helping Students to prepare IELTS from Home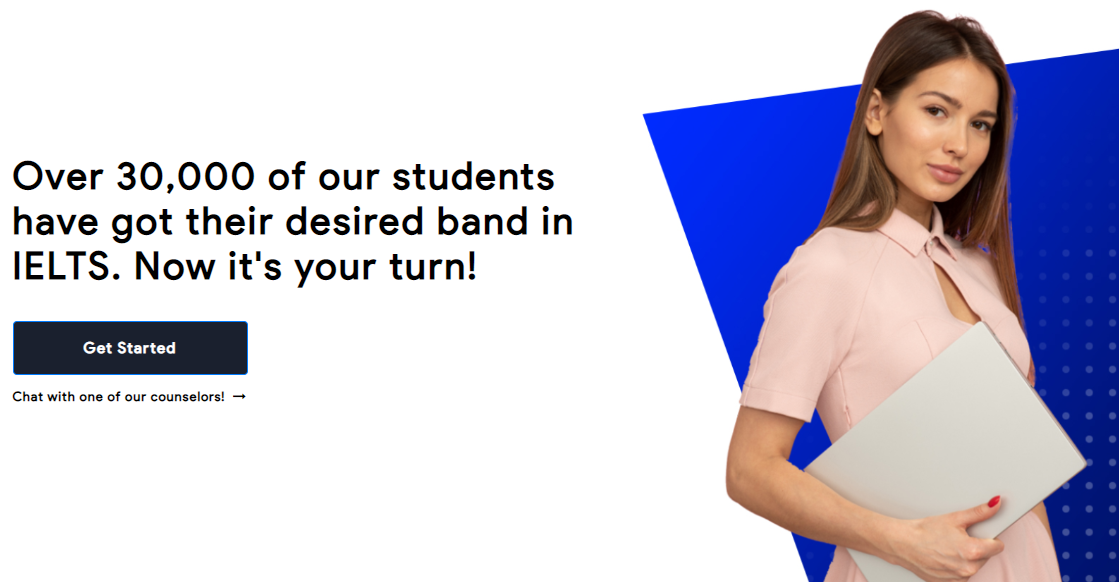 The candidates who have decided on taking IELTS and are hoping to prepare for it at their home should understand that, if they are aiming at Band 8-9, then preparing alone will not work. The best way to prepare at home is getting a personal trainer, who will evaluate their English and help them get better. 
IELTS Ninja is one such organization that has excelled in the field of IELTS training. They have trained over 40,000 and 80% of the students started with Band 6/6.5, who eventually went ahead with a Band 8 score (CLB 9) after training with them. 
What Makes IELTS Ninja Unique?
It is not just one thing that brought success to IELTS Ninja. Relentless craving for excellence and the team of experts deserve the credits. Here are the main features that make IELTS Ninja truly one of its kind:
It is tried and tested that the best method of IELTS training is personalized training. In fact, it is indispensable when students are aiming at higher band scores. This is because every individual is different, their needs, level of English are different. A curriculum that is designed for mass, without any differentiation, is not an ideal one. 
IELTS Ninja provides purely personalized training, which is suited to one's individual needs. Where most training institutes offer personal training for maximum 5 hours, they stand out with a whopping 25 to even 100 hours of personal training. 
Provides world class and highly researched content.
IELTS Ninja study materials are exhaustive, engaging and current. They are the results of long and deep research and students are bound to find them invaluable. There are over 20 hours of videos, original past papers and exercises to work on even the most negligible of the errors. 
There are also additional 70- 150 hours of educational content, which includes lecture videos, exercises, assignments, mock tests and practice tests. So if a student signs up for a month of training, he receives:
30 hours of classes.

70 hours of content plus practice.
This combination is the secret to IELTS Ninja's success. It is a very scientific method and is literally fail proof. All their successful candidates (those who got 8777 and more) took advantage of these 30 hours of classes and 70 hours of practice and content, before they went for the IELTS exam.
Their Pedagogy is one of its kind.
IELTS Ninja is dedicated to offer you the best possible online tutoring experience. Their methods are innovative and carefully planned. They understand how valuable time is and that is why they make sure that not a single second is wasted.
Their programs have three sections:
This is basically the classroom program where students learn strategies and various grammatical and syntactical concepts. This consists of video lectures where students "learn" new things.
IELTS Ninja ensures that students do not waste their time with the personal trainer by learning things that can be learned in a classroom set up through instructional videos. 
The Instructional part is where they get to discuss their queries with the mentor, get feedback on their practices and basically apply the concepts they learnt from the instructional videos.
This is where students are supposed to use their trainer's expertise and knowledge to dive deeper into the topic and work on their errors and shortcomings.
Practice and Assignments:
IELTS Ninja believes that the integral part of a student's improvement lies in how well they practice. That is why their practice sessions are designed in a cyclic way. This gives the students to improve constantly. For instance, if a student enrolls in a one month program, this cycle will run 30 times. Therefore, even if a new student joins with a Band 6/6.5, eventually he will rise to the level of Band 7.5/8.
The Positive Side of IELTS Preparation at Home with IELTS Ninja:
The mentors at IELTS Ninja are extremely helpful, qualified and they know the IELTS format and marking system like the back of their hands. Here are some perks of training with IELTS Ninja:
At home a student can choose his own study hours and work on his drawbacks instead of doing what the crowd does. 

They will get the option of being in their familiar environment and will be able to concentrate better. 

All the students who register with IELTS Ninja are offered a free trial, where they get to see how the online tutoring looks like. It is a unique service so that students are aware of what they can expect.
Why Choose IELTS Ninja for Home Preparation When There are Many Free Resources available Online?
Preparing for IELTS at home comes with its own set of challenges. There is a whole web-world of free resources and it may look like a huge money saving deals,  but the success isn't guaranteed. Some of the challenges students face are:
The free resources are repetitive and lack the depth. Some videos are created solely for the purpose of getting more views and aren't helpful in any way.

They will always be at the risk of getting misled. 

The Speaking and Writing section of IELTS are not something that can be practiced independently. These require continuous improvement, so that a student can reach the 8777 benchmark. 

In order to receive CLB-9 it is necessary to prepare under the guidance of an experienced personal mentor.
IELTS like any other exam needs proper preparation. For immigration to Canada or Australia or to get into a top university, students need to score a massive 90% in IELTS; which requires dedicated preparation. It will be a blunder to think that students can manage to get away with a good score without any effort. It is a very comprehensive exam that needs systematic guidance. 
Conclusion  
IELTS preparation needs a personalized approach. IELTS Ninja provides the right kind of guidance to help students to get their desired score.  The mentors at IELTS Ninja cater to a student's personal needs and ensure that he receives quality guidance, so that they can successfully score a CLB-9 to pursue their dreams.